Sam Villa FTM-3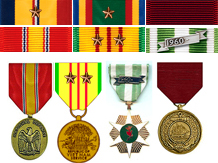 Aboard Providence: {April-1968 to Oct-1972}
May 27, 2015
Shipmates,
Hope you enjoyed the Memorial Day video.
Wishing you all the best.
Sam
July 12, 2012
Shipmates,
A quick note to let you that the Cruisers Association is having a reunion in September in San Diego, CA.
Hope everyone had a nice 4th of July.
Sam


May 23, 2012
Shipmates,
Jim Chryst and Dick Zweber pulled off another great reunion. A BZ to them both for a great job.
July 4, 2011
Shipmates,
Hope everyone had a nice 4th of July.
All the Cruise Books are now posted along with my Boot Camp Book from the San Diego Naval Training Center.
Now you can show your kids and grand kids what you did in the Navy.
Wishing you all the best.
Sam
PS: More Jolly Roger issues coming
March 31, 2011
Shipmates,
So far, three Cruise Books are now completed with larger photos for better enjoyment.
1960 is completed
1972 is enlarged and completed
1968 is enlarged and completed
-----
1962-64 is under construction..boy 300 pages...to be completed in April 10th or sooner
1960-61 is under construction...to be completed by April 30th or sooner
Sam
---
March 27, 2011
Shipmates
Check out latest additions on menu page.
---Cromwell Smith log
---Eugene Rogers.....The Jolly Roger
---Cruise Book 1960 completed......149 pages
Sam
January 22, 2010
Shipmates,
You can now get reservations for the San Diego Reunion. Details of special events will be coming soon. Here is the link for more information.
http://www.ussprovidence.org/reunion2010.html
Sam
-----
July 3, 2009

Wishing you all a great 4th of July.

Sam
-----
Jan. 07, 2009
Have a great year.............Sam
For those of you missing San Diego...here are a few family photos that include my Christmas Sail in San Diego....annual trip to Lagunas, Julian, Santa Isabel, and Christmas at my sisters....my mom and dad are now 86 and still driving..be sure and stay clear of them on the road. give them a wide berth..........sam villa
http://www.ussprovidence.org/dec%20sailing%202/index.html
http://www.ussprovidence.org/Christmas%202008a/index.html

----------
Oct. 28, 2008
Good Guys,
Here is a little New Mexico humor from the internet....Sam
click here
-------------------------
Oct. 7, 2008

Good Guys,

Here is an email message that may touch your heart.

True love is neither physical nor romantic.

It was a busy morning, about 8:30, when an elderly gentleman in his 80's arrived to have stitches removed from his thumb. He said he was in a hurry as he had an appointment at 9:00 am.

I took his vital signs and had him take a seat, knowing it would be over an hour before someone would to able to see him. I saw him looking at his watch and decided, since I was not busy with another patient, I would evaluate his wound. On exam, it was well healed, so I talked to one of the doctors, got the needed supplies to remove his sutures and redress his wound.

While taking care of his wound, I asked him if he had another doctor's appointment this morning, as he was in such a hurry.

The gentleman told me no, that he needed to go to the nursing home to eat breakfast with his wife.

He told me that she had been there for a while and that she was a victim of Alzheimer's disease.

As we talked, I asked if she would be upset if he was a bit late.

He replied that she no longer knew who he was, that she had not recognized him in five years now.

I was surprised, and asked him, 'And you still go every morning, even though she doesn't know who you are?'

He smiled as he patted my hand and said,

'She doesn't know me, but I still know who she is.'

I had to hold back tears as he left, I had goose bumps on my arm, and thought,
'That is the kind of love I want in my life.'

True love is neither physical, nor romantic.

True love is an acceptance of all that is, has been, will be, and will not be.


(An email received from Chaplain Harry Brantley, Master Chief Yeoman)
-------------------------
6/26/08
Wishing everyone a great 4th of July.
It was on July 4, 1776 that the United States of America declared independence from Britain and so we celebrate. Did you know the sacrifices that many paid who signed the Declaration of Independence?
"For the support of this Declaration, with firm reliance on the protection of the Divine Providence, we mutually pledge to each other, our lives, our fortunes, and our sacred honor."
Sam
--------------
Have you ever wondered what happened to the fifty-six men who signed the Declaration of Independence? This is the price they paid:
Five signers were captured by the British as traitors, and tortured before they died. Twelve had their homes ransacked and burned. Two lost their sons in the revolutionary army, another had two sons captured. Nine of the fifty-six fought and died from wounds or hardships resulting from the Revolutionary War.
These men signed, and they pledged their lives, their fortunes, and their sacred honor!
What kind of men were they? Twenty-four were lawyers and jurists. Eleven were merchants. Nine were farmers and large plantation owners. All were men of means, well educated. But they signed the Declaration of Independence knowing full well that the penalty could be death if they were captured.
Carter Braxton of Virginia, a wealthy planter and trader, saw his ships swept from the seas by the British navy. He sold his home and properties to pay his debts, and died in rags.
Thomas McKeam was so hounded by the British that he was forced to move his family almost constantly. He served in the Congress without pay, and his family was kept in hiding. His possessions were taken from him, and poverty was his reward.
Vandals or soldiers or both, looted the properties of Ellery, Clymer, Hall, Walton, Gwinnett, Heyward, Ruttledge, and Middleton.
Perhaps one of the most inspiring examples of "undaunted resolution" was at the Battle of Yorktown. Thomas Nelson, Jr. was returning from Philadelphia to become Governor of Virginia and joined General Washington just outside of Yorktown. He then noted that British General Cornwallis had taken over the Nelson home for his headquarters, but that the patriot's were directing their artillery fire all over the town except for the vicinity of his own beautiful home. Nelson asked why they were not firing in that direction, and the soldiers replied, "Out of respect to you, Sir." Nelson quietly urged General Washington to open fire, and stepping forward to the nearest cannon, aimed at his own house and fired. The other guns joined in, and the Nelson home was destroyed. Nelson died bankrupt.
Francis Lewis's Long Island home was looted and gutted, his home and properties destroyed. His wife was thrown into a damp dark prison cell without a bed. Health ruined, Mrs. Lewis soon died from the effects of the confinement. The Lewis's son would later die in British captivity, also.
"Honest John" Hart was driven from his wife's bedside as she lay dying, when British and Hessian troops invaded New Jersey just months after he signed the Declaration. Their thirteen children fled for their lives. His fields and his gristmill were laid to waste. All winter, and for more than a year, Hart lived in forests and caves, finally returning home to find his wife dead, his children vanished and his farm destroyed. Rebuilding proved too be too great a task. A few weeks later, by the spring of 1779, John Hart was dead from exhaustion and a broken heart.
Norris and Livingston suffered similar fates.
New Jersey's Richard Stockton, after rescuing his wife and children from advancing British troops, was betrayed by a loyalist, imprisoned, beaten and nearly starved. He returned an invalid to find his home gutted, and his library and papers burned. He too never recovered, dying in 1781 a broken man.
William Ellery of Rhode Island, who marveled that he had seen only "undaunted resolution" in the faces of his co-signers, also had his home burned.
Only days after Lewis Morris of New York signed the Declaration, British troops ravaged his 2,000-acre estate, butchered his cattle and drove his family off the land. Three of Morris' sons fought the British.
When the British seized the New York houses of the wealthy Philip Livingston, he sold off everything else, and gave the money to the Revolution. He died in 1778.
Arthur Middleton, Edward Rutledge and Thomas Heyward Jr. went home to South Carolina fight. In the British invasion of the South, Heyward was wounded and all three were captured. As he rotted on a prison ship in St. Augustine, Heyward's plantation was raided, buildings burned, and his wife, who witnessed it all, died. Other Southern signers suffered the same general fate.
Among the first to sign had been John Hancock, who wrote in big, bold script so George III "could read my name without spectacles and could now double his reward for 500 pounds for my head." If the cause of the revolution commands it, roared Hancock, "Burn Boston and make John Hancock a beggar!"
Here were men who believed in a cause far beyond themselves.
Such were the stories and sacrifices of the America revolution. These were not wild-eyed, rabble-rousing ruffians. They were soft-spoken men of means and education. They had security, but they valued liberty more. Standing tall, straight, and unwavering, they pledged: "For the support of this Declaration, with firm reliance on the protection of the Divine Providence, we mutually pledge to each other, our lives, our fortunes, and our sacred honor."
-------------------------
1/31/08
A letter of condolence: NJRGoPitt@aol.com
Nancy Raymond and family,

Our heartfelt condolences to you and your family.

Jim is now listed in the Providence Memorial. He is in the company of good men who served our country during peace and war. Our Providence Dedication is a tribute to men like him…. it reads:

"This web site is dedicated to all the families, friends and the crew members present and past who served aboard the ships named Providence. It is a tribute to the devotion to duty and tireless efforts of those who served aboard her in peace and war. May we never forget the spirit of Providence and those who stand vigilant and strong, always ready to protect and defend our country."

Fair winds to you James "Gunner" Raymond, until we meet again.

Sam Villa, Webmaster
On behalf of the USS Providence Association

http://www.ussprovidence.org/memorial.html

1/29/08
A letter of condolence: cweichold@yahoo.com
Clarence and family:
We are thinking of you on this sad occasion and hoping that your fond memories of Earlene will help sustain you in this time of sadness. It was always wonderful to see you both at the reunions having so much fun together. You seemed to always have your arm around Earlene and sharing another humorous thought.
May your memories comfort you during this difficult time and be assured that you have friends that care about you.
Enclosed is a poem honoring a "Navy Wife" and a photo capturing a special moment.
Sam
&
USS PROVIDENCE ASSOCIATION
Jim Chryst, Jack Reighley, Bill McCubbin and all your friends from the Providence Association.
12/12/07
Shipmates and friends:
Wishing you all a Merry Christmas and Happy New
Year.

In San Diego, we received our White Christmas in the
Laguna Mountains.
Sam/Linda Villa
--------------
9/19/07
Good Guys,
A thank you to Jim (Chryst) for sending me this great photo of Prov when she was CL82. Jim received the photo from a USS Little Rock sailor.
Here is a little info from that email:

>I recently received the attached photo from Walt Nebiker, a USS Little Rock
>(CL-92) sailor in the mid-late 1940's. It shows a highline transfer of an
>unnamed individual between the USS Little Rock CL-92 and the USS Providence
>CL-82. It may be something that you can add to your archives. I have a high
>resolution version of this photo if you should desire it.
>
>Walt has provided me with a lot of nice info, primarily pertaining to the
>Little Rock while she was in the Med. If I come across additional pics of
>the Providence I will pass them on.
>
>Best Regards,
>Art Tilley MT2
>USS Little Rock
>1962-1963
Photo can now be seen in the Photo/Gallery section on the menu page.
Sam
3/27/2007
Good Guys,
Just received this very powerful video. Godspeed to our troops.
http://www.youtube.com/v/ervaMPt4Ha0&autoplay=1

"Big John" Decommissioned After 38 Years of Service
...check out Navy NewsStand Media

http://www.news.navy.mil/management/videodb/player/video.aspx?ID=8980

Sam


12/27/2006
Greetings to All:
Hope everyone had a nice Christmas and I do wish you a Happy
2007.
Here are a few photos from my attempted sailing adventure in
San Diego Bay. Linda and I felt it woud be a good day for sailing
therefore we drove down to the Harbor Island Yacht Club and checked
out a 32" Catalina. As we were doing this, the wind continued to build
up to small craft warnings and possible gale winds on the way.

Fair winds,
Sam/Webmaster
http://star77.com/sdtwo/index.html
------------
May 25, 2006
Good Guys,
I have just completed the 1970-72 Cruise Book. It is now online and the link is on the menu page. Thank you Phil Stanley for loaning me your book. Two Cruise Books are now online.
Also, we now have 47 Privateers online.
Fair winds,
Sam
------------
May 24, 2006
Good Guys,
Check out the June issue of Sea Classics. There is a great article on Providence that covers her tour of the Med.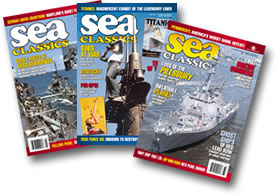 I am waiting on permission from the publisher to put the article online....... Sam
------------
May 11, 2006
Good Guys,
I have now updated to Dreamweaver8. I am now ready for any new updates and new submissions to the online email list. Mail your information to star77.com as before. Sam
------------
March 2, 2006
Gene Peach (DD884) submitted a great writing by By VADM. Harold Koenig, U.S.N. Ret. entitled "I Was a Sailor Once."
I hope you enjoy it.
Sam

------------

December 25, 2005

Good Guys of the USS Providence:
I want to wish you and your family a Merry Christmas, Happy and Healthy New Year and Happy Holidays to one and all.
Fair winds and following seas always,
Sam + Linda Villa
http://www.ussprovidence.org/christmas2005.html

---
November 24, 2005
Good Guys,
I want to share a greeting given by Chaplain Herman W. Carter. The message was given to the USS Floyd B. Parks Association and is most appropiate for this special time of year at Thanksgiving.
Sam

---
November 11, 2005
Honoring All Who Served...Veterans Day
---
October 13, 2005
Good Guys,
Today is 230th Birthday of the United States Navy. Be sure to click here to read some interesting informaton about October 13, 1775. Read remarks by the Secretary of the Navy and interesting history from the Dictionary of American Naval Fighting Ships.
The name Providence has a rich history.
Sam
---
September 7, 2005
Good Guys,
I finally had a chance to go aboard the USS Midway/ Museum. Here are a few (325) more photos that I took with my handy digital camera. That carrier is huge. As you may or may not know, the USS Midway is now a permanent museum here in San Diego. Hope you enjoy the photos and please excuse my excessive photos of "Old Glory."
go to http://www.ussprovidence.org/mid5x5/index.html
Sam
Webmaster
---
August 17, 2005
Good Guys,
Here is a pamplet on the First Fleet Story (1964) that I received from Don Oviatt.
http://www.ussprovidence.org/FirstFleetStory1.html
I believe today the First Fleet no longer exists. The Third Fleet now covers the Pacific waters off San Diego. Today the Fleet is still as strong as ever.
Always wishing the best to our military,
Sam
---
May 30, 2005
Good Guys,

These words from Abraham Lincoln's Gettysburg Address come to mind at Memorial Day.
"It is rather for us to be here dedicated to the great task remaining before us - that from these honored dead we take increased devotion to that cause for which they here gave the last full measure of devotion - that we here highly resolve that these dead shall not have died in vain; that this nation shall have a new birth of freedom; and that this government of the people, by the people, for the people, shall not perish from the earth......."
Sam
---
5/05/05
Dick Rector shares his photos of Roy Coast (94 years old) who served in the Navy in 1933. Roy has been collecting navy memorabilia for years and is sharing salvage records and memorabilia of Providence. Dick Rector plans on making a special plaque for plankowners of CL82 from the orignial teak decks of Providence.
http://star77.com/rector2/index.html
---
James L. Measom writes:

"While aboard the Providence I had the opportunity to visit many interesting places, such as Cairo and Alexandra, Egypt, Beirut, Lebanon, Nice, France, Tangiers and Algiers in North Africa, ........"
James L. Measom shares some photos and experiences aboard Providence in the 40's. Click here to read his bio and to go back in time to the days of CL82.
Sam
---
3/27/05
These are a few lines from the poem "Night Watch." A sailor aboard the USS Taylor DD 468 wrote and published it in All Hands Magazine in June 1967.
"This moment's mixed with sadness,
and loneliness returns,
But sadness stays not long with me;
As I survey the ocean sea,
I know my dear one waits for me,
And love's bright light still burns."
The poem brings back memories of Osredkar and myself many a time smoking and drinking coffee on the Missile House in the middle of a storm or in the quiet tranquility of a glassy ocean.
I took the liberty of adding images to help enhance the feeling of being out in the middle of the ocean in quiet thought. Hope it brings back some memories for you too.
Sam
---
03/17/05
Here are some great shots of Providence firing her guns off Vietnam. Ray Rudy ETR2 shares some of his photos from his WESTPAC tour. (11/66-69)
USS New Jersey joined us in Vietnam. Here are some photos of NJ taken from the Providence. I remember that the crew always took the opportunity to take a good look at the New Jersey. She was an awsome sight. Rudy also got some good photos of the Vietnam coastline.
Some of the images show that we got pretty close to the shore. My understanding is that it could get shallow fast. La Roque (CO) in later years wrote of this concern and the carrying of nuclear weapons aboard Providence at that time. We sometimes had to get close to shore for Naval Gunfire Support effectiveness and that created the possibility of going aground.
http://star77.com/rudy2/index.html
Thanks Rudy,
email: (rrudy@newportnet.com)
Sam
---
02/24/05
For those of you that miss San Diego, here are a some photos that include images around the Laguna Mountains, San Diego Bay and early morning at the Marina Village docks.
Trip to the Laguna Mountains after fire (12/2003)
Sailing with my friends in San Diego Bay (9/2003)
Photos of early morning San Diego 01/2005

---
(12/6/04)
I am planning to visit the USS Midway Museum soon and should have more photos to share.
---
(1/10/04)
Today the USS Midway made its way to the "G" Street Pier which will be a Naval Museum. It is to open sometime in late spring or early summer. Take a look at these photos that I took with my handy digial camera. (photos)
---
(7/2003)
Now in July 2003, we are seeing the decommissioning of the Constellation, the commissioning of the USS Ronald Reagan and the USS Midway coming to San Diego as a museum.
---
(3/3/03)
Today on T.V. we saw the USS Nimitiz and its battle group deploy from San Diego. We wish the best to all you guys.
Since then the USS Abraham Lincoln returned after first being visited by President Bush. A BZ to the officers and crew for a job well done.
---
(11/2/02)
Linda and I saw the USS Constellation depart San Diego Harbor this morning on its last deployment. It was a proud moment. This morning was rather hazy but something happened for a few moments that approximated a miracle. The City of San Diego, Coronado and the Connie were all a silvery haze gray siloquette at the same time. It was as if God were paying tribute to this grand ship. Best of luck and Godspeed.
Photo of Linda waving to Connie...
---
Naval School Command Drill Team - Mare Island - 1966

Slideshow.pdf (Naval Schools Command Drill Team)